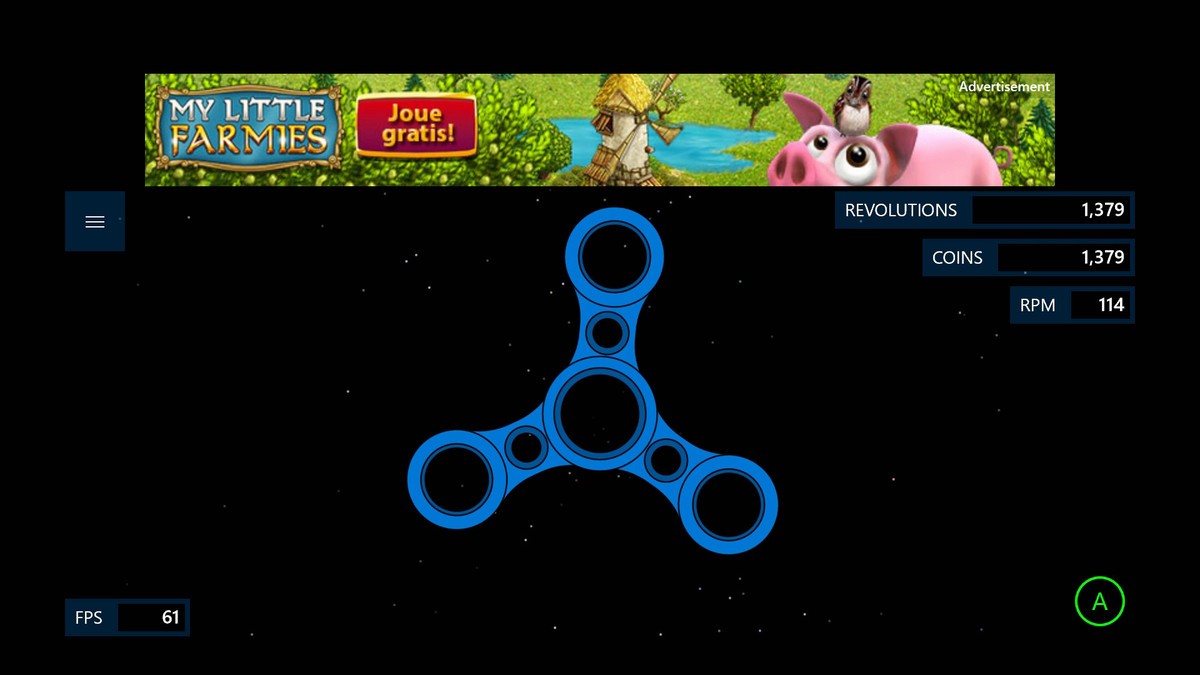 Oh. My. God.
Contain your excitement – the first fidget spinner app is here for Xbox One
By Jez Corden Sunday, Jul 16, 2017 at 6:39 pm EDT
I'm not sure if you will be able to contain yourselves upon reading this news – so buckle in. Xbox now has a fidget spinner app.
In what is quite definitely the greatest Universal Windows Platform (UWP) app of all time, Covfefe Spinner has been lighting up the airwaves (sorta, kinda) since its launch a few months ago.
Thanks to the sheer, unbridled power of UWP, Covfefe Spinner made its way to Xbox One recently, complete with Xbox controller support. I know, I can't believe it either.
Covfefe Spinner has all the same features it has on Windows 10 and Windows 10 Mobile, including that all-important Xbox controller support. Just like a real fidget spinner, it can be played one-handed, making use of the 'A' button atop an intuitive power slider. Fidget spin with one hand, and do tax returns, browse dank memes, or search the internet for the meaning of life with the other. Covfefe Spinner will not impede your work flow.
As an app, Covfefe Spinner doesn't support Xbox achievements sadly, but you can purchase new fidget spinner colors and other features either with micropayments, or in-app currency earned from pro spinning action.
Covfefe Spinner represents the full-blown, untapped potential of the Universal Windows Platform. Future versions of Covfefe Spinner could one day integrate Xbox Live achievements, Xbox arena for tournament spinning, heck, give us a HoloLens version so we can spin in 3D. The potential is endless, or well, for at least as long as the fad lasts. I give it two months.
You can grab Covfefe Spinner using the link below. It should appear in your "ready to install" apps list on Games & apps on your Xbox One afterward. Spin safe, friends.
Download Covfefe Spinner from the Windows Store
Source: https://www.windowscentral.com/contain-your-excitement-first-fidget-spinner-app-here-xbox-one