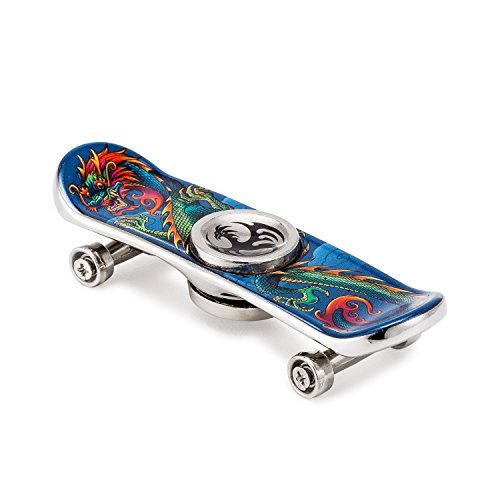 Are you a fidget spinner fan? Do you like playing with a fidget spinner? If yes, then check out this fidget spinner, it can also be used as a fingerboard skateboard.
Let's have a look at its specification.
Diameter: 3.1 inches (7.8 cm)
Thickness: 0.3 inches (0.8 cm)
How to use this fidget spinner fingerboard skateboard? The answer lies in the following instructions:
Hold fidget spinner in one hand and use the other hand to spin it quickly.
Strike it continuously to keep it spinning.
After plenty of practice, you would be able to spin it using only one finger.
This fidget spinner fingerboard skateboard comes with a metal design and rolling wheels. You can play with it as fidget spinner or fingerboard skateboard.
We believe in quality products for our customers to give them a joyful experience. Go ahead and buy a fidget spinner fingerboard skateboard now!
Click fingerboard skateboard fidget spinner to buy this spinner.