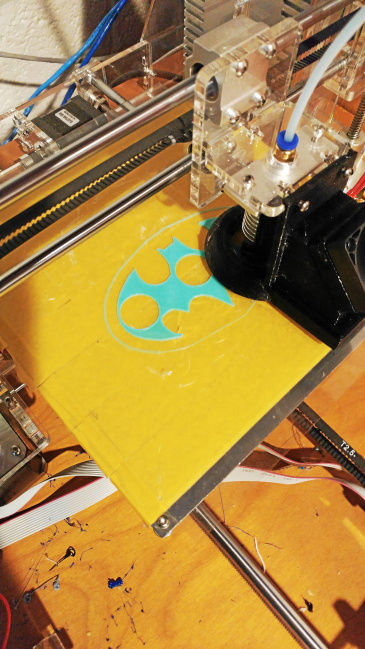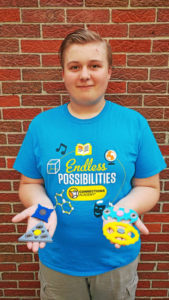 Teens, toys and technology: Dearborn boy creates fidget spinners from scratch
By Andrea Blum
Fidget spinners are one of the hottest toys around right now, and Dearborn teen Joseph Garza is a big fan.
But the 14-year-old doesn't head to the store to buy the gadgets; he makes his own from scratch – all in the comfort of his own house.
"It's just a hobby that I enjoy doing, not a business I profit from," he said. "They're super fun and easy to make. It's a lot easier than I expected it to be. The hardest part was trying to find the measurements."
For Garza, however, the spinners aren't a distraction or a mere plaything — he said they help with his concentration on everything from reading to taking tests and other types of schoolwork.
"They help me focus sometimes if I'm reading or trying to do something," he said.
In researching the gadgets, Garza found that the fidget spinner concept was patented in the 1980s to help people with ADHD concentrate in classes.
"I myself don't have ADHD, but I still find them helpful," he said. "My hands tend to fidget when I'm reading or doing my schoolwork and this gives them something to do.
"I thought they were interesting, and I find it's cool that you can make one of these with the same bearings and spin it for a long time without losing any velocity."
Garza will be a ninth-grader in the fall and attends classes through Michigan Connections Academy, a tuition-free, public online school serving students statewide in kindergarten through 12th grades.
Attending school online allows Garza to have a more flexible schedule and provides time for him to focus on his hobbies and passions.
"I find it's a lot easier than going to a brick-and-mortar school," he said. "I like being able to work at my own pace. It puts me at ease and I'm not worried as much about deadlines."
Commonly accessing his classes from wherever there is an Internet connection, he usually learns at home from his teachers via live lessons. When he takes breaks, he gets crafty by creating the spinners — a hot fad with his friends and teens in general.
"I first heard about them when they started getting really popular online," he said, adding that he began making them about two months ago. "I made multiple models but only printed out three physically.
"I went online to do a little bit of digging and found measurements for the bearings. I got the measurements just right, ordered the bearings online, out them inside the fidget spinner and it all worked just fine."
He uses Blender, an open source 3D modeling software program, to create the spinners and prints them on his family's 3D printer.
"My parents think it's really cool that I'm able to make something from my computer and use it in real life," he said. "They think it's really fascinating."
The first spinner took about 1 1/2 hours to make. "The first time I had to measure everything out and make sure it fit properly," he said. "I didn't run into any problems. It just took a while to find the proper measurements.
"As I started making more and more models, it became a bit easier. The first one I prinzed was a Legend of Zelda one … and I made a Batman model for a friend that took a bit of time."
When his friends found out he was custom-making the spinners, he got a few requests for designs. "I haven't gotten any outside requests, mostly within my friends and family," he said.
Working on his computer with 3D modeling programs is his favorite hobby, and he's also looking into designing his own video game.
The teen is contemplating turning his fidget spinner hobby into a business, but plans to keep it a pastime for the moment.
"It's a possibility if I had the proper resources and time," he said. "As of right now, it's just remained a hobby."
Source: http://www.pressandguide.com/news/teens-toys-and-technology-dearborn-boy-creates-fidget-spinners-from/article_0ea6a3db-61b7-52e9-90e0-e93b5509d9c6.html