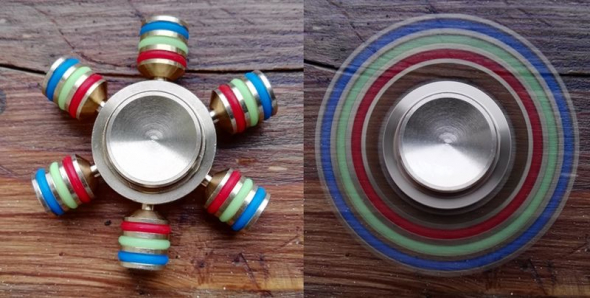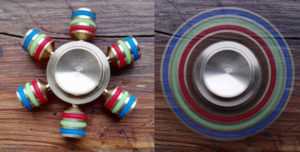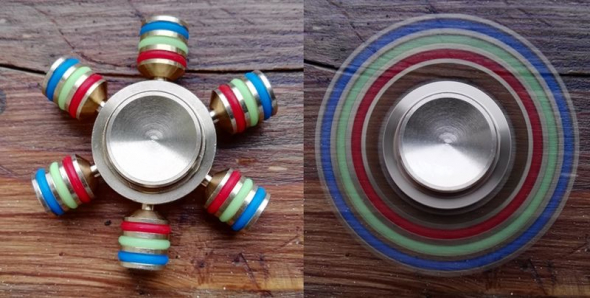 Fidget Spinners first came out in the 1980s
Fidget Spinners: Where Did It Originate From and Where to Find Tricks?
By Clarissa Partosa , Christian Post Contributor
The biggest toy craze of the year, so far, are the fidget spinners. For those who are joining the bandwagon just now, there are several tricks which people can easily try out on their fidget spinners.
Fidget spinners have taken 2017 by storm. These are stress-relief toys initially designed for people who have an Attention Deficit Hyperactivity Disorder or ADHD. However, the toy can be of use to anyone at any age, with or without a diagnosis.
A fidget spinner consists of three blades with a bearing at its center that enables it to spin continuously with just a small amount of effort. The bearings of the fidget spinner can be made up of brass, plastic, copper, or titanium.
Even though fidget spinners became popular only this year, the toy first came out in the 1980s, invented by Catherine Hettinger.
Hettinger invented the fidget spinner to keep children occupied so that they can refrain from getting into trouble with other kids or police authorities. Her patent for the fidget spinner expired in 2005, which means that stores can manufacture and sell them without her.
However, Hettinger told MONEY that she's just excited that the fidget spinners have become popular today.
Since May, retailers have found it difficult to keep fidget spinners on stock. Since the stress-relieving toy is suitable for all ages, their buyers range from kids to college students to adults.
For those who are new to fidget spinners, there are a set of tricks that can easily be done as suggested by Fydgetspinner.
One of the most basic moves is The Convertible. This trick is where the fidget spinner stays spinning in between your middle finger and thumb, with the latter on the top. The thumb must be slightly off the spinner to make it balance on the middle finger.
The tricks listed on the site are a little difficult to do, but there are other videos on YouTube that will show beginners simpler ones.
Fidget News Source:http://www.christianpost.com/news/fidget-spinners-where-did-it-originate-from-and-where-to-find-tricks-191284/